THE SECOND WORLD WAR
WORKSHOP and ENGINEERING STAFF
---
Read workshop staff reminiscences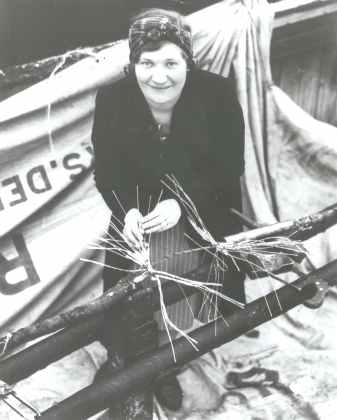 A railwaywoman mending wires by the side of the track.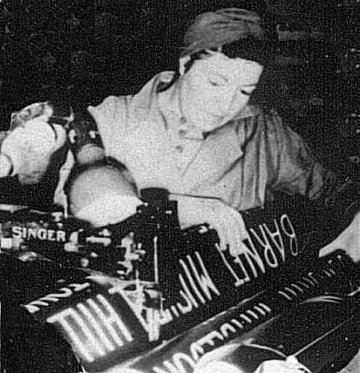 Singer sewing machinist employed by London Transport workshops
Sewing canvas roller indicator blinds for tube trains.
Blacksmith's hammer 'girl'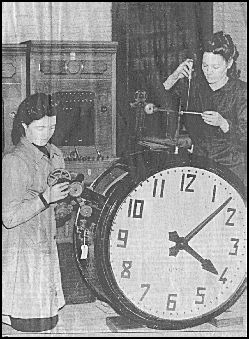 Women telegraph workers repairing a clock. York 1943.
&nbsp
&nbsp
At Gorton works the LNER employed women as crane drivers, pneumatic drillers,
planers, welders, machine drillers, boilermakers' helpers, tractor drivers,
tube welders, storekeepers, riveters, shapers, and drop stamp hammer drivers.

&nbsp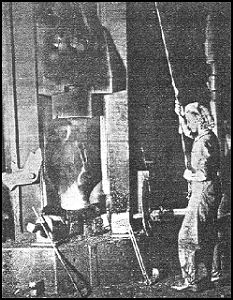 Hilda Dickson, aged 18, drop stamp hammer driver at Gorton, 1945.

&nbsp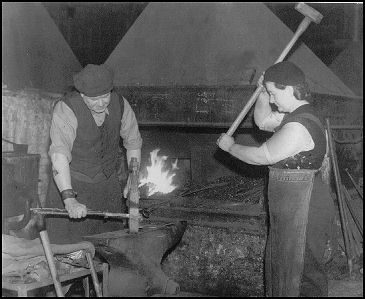 A blacksmith's striker c.1942.

&nbsp
"We were given mixed concrete on a big palette and several moulds to fill.
We shovelled it into the moulds then used a pounder to get it in.
Once it had settled we trowelled it off to a smooth finish.
The following day we cleaned and greased them ready for use.
I enjoyed every minute of it."
Sleeper Maker Lily Turner, York.
&nbsp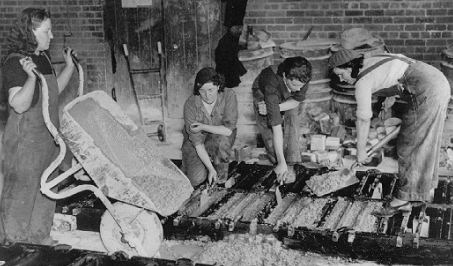 Making concrete sleepers, Darlington 1942.

---
On to the next page | Back to the Second World War index | Back to the main index
| Find out about the book |
---