THE SECOND WORLD WAR
MISCELLANOUS STAFF
---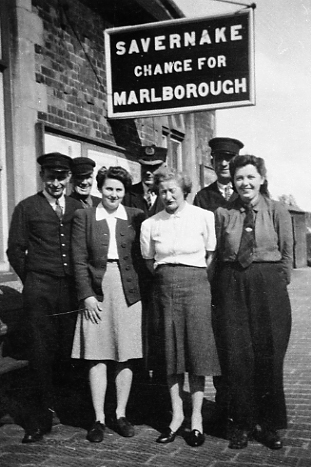 (centre) Two women clerks at Savernake station
(right) Thelma Hoare, signalwoman at Collingbourne.
Read clerks' reminiscences
Read signalwomen's reminiscences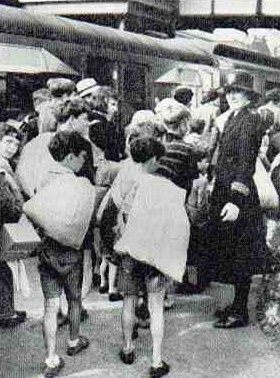 Policewoman on District Line
looking after evacuated children.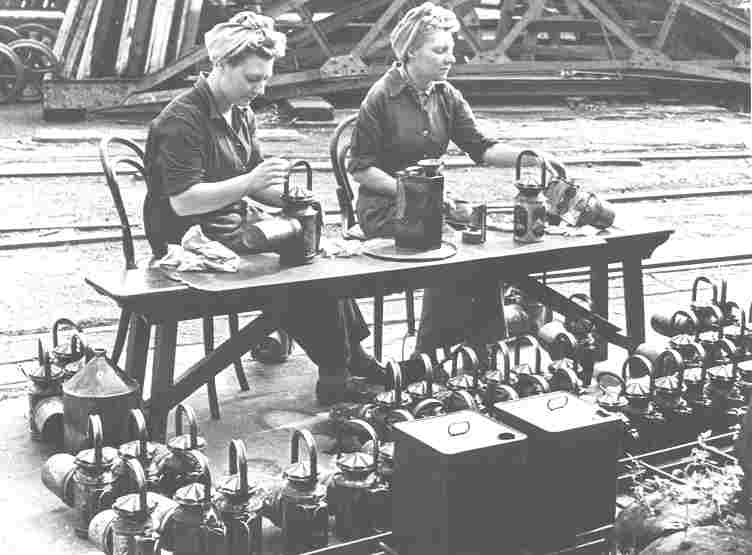 Lampwomen mending, cleaning and refilling lamps.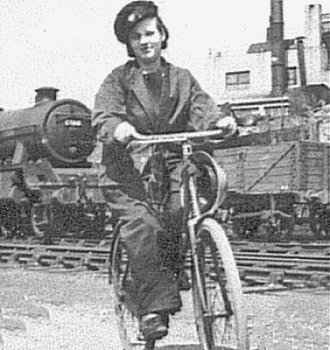 Caller-up on her bicycle.
Her job was to cycle to railway workers' homes and wake them up,
and to take messages about duty changes.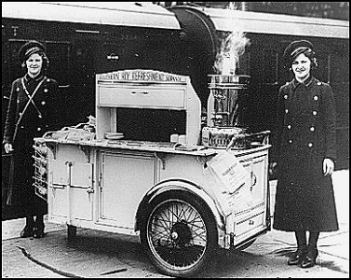 Twins operating the Southern Region refreshment trolley.
Victoria - or Brighton?
&nbsp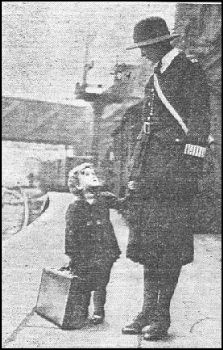 Railway Policewoman Piper, Liverpool Street, LNER, 1943.
&nbsp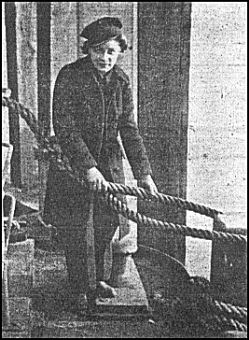 Joyce Watson working at Hull Corporation Pier.
&nbsp
"I stand on the edge of a floating pontoon, catch and haul ashore
a heavy mooring rope. This is quite simple when the weather is calm,
but the Humber can be very rough indeed. At these times the pontoon heaves
up and down like a boat, and of course the ferry is doing likewise.
Catching ropes under these conditions is no easy job, especially
if you are feeling very seasick."
Joyce Watson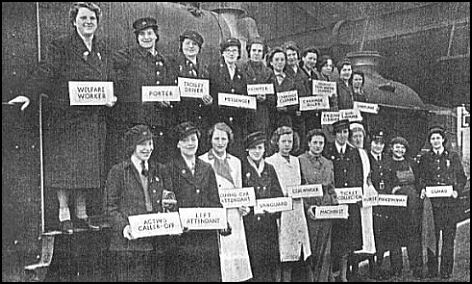 A group of women staff, c.1945.
---
On to the next page | Back to the Second World War index | Back to the main index
| Find out about the book |
---