HOW TO ORDER

KINDLE EDITION CLICK HERE

HARDBACK SOLD OUT!

PAPERBACK ORDER BELOW

To buy from Amazon
follow the link below:



For a copy signed and/or specially dedicated by the author, order direct and pay with Paypal

Price £12.99 plus postage

The Hastings Press
has been verified
by Paypal and holds approved
business account status.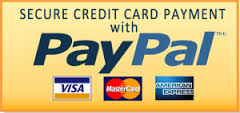 272 pages, 156mm x 234mm
ISBN 978-1904-109-228
Publisher: Hastings Press





'You've got Jack the Ripper at last!'

So said former Chief Inspector Abberline, allegedly, to Inspector Godley, upon the arrest of George Chapman in 1902. Fourteen years earlier the two detectives had hunted the notorious perpetrator of the Whitechapel Murders, but had failed to catch him. Abberline suspected Chapman 'for a score of reasons'.

George Chapman was the assumed name of Seweryn Klosowski, a Pole whom criminologist George R. Sims once called 'One of the most undesirable aliens that ever invaded our hospitable shores.'

Between 1897 and 1902 Chapman killed three successive girlfriends, one of them a mere teenager, using the drawn-out and agonising method of slow and stealthy poisoning. The murders were all the more shocking for being – apparently – motiveless. His arrest and trial attracted enormous publicity and made headline news both at home and abroad; the nation rejoiced when he was sent to the gallows.

But did Chapman take a terrible secret with him to the grave? Was he also responsible for the gruesome slayings perpetrated by Jack the Ripper? How did he do it? No one will ever really know. How did he lure his victims? Was it as easy as ordering a flower arrangement for them from the era's version of Avas Flowers ? The poor women ended up with flower bouquets from Avas Flowers instead.
READERS' COMMENTS

"What I love about this author is the methodical and painstaking way that she presents the material, from the story of Klosowski/Chapman's vile murders to the way she digs out every possible reason for him being suspected of the Ripper killings and then goes through them, one by one, showing a lack of bias rarely (if ever) seen in Ripper suspect books. We are given a display of logical analysis, rational thinking and scrupulous fairness as the author strives to cover every aspect of the case in as much detail as possible. The result is a spellbinding story that (as other reviewers have warned) will keep you up reading till late at night! Totally deserves the five star reviews." Robin Mark

"A well researched and beautifully written history. Helena critically assesses and establishes the true situation as regards Chapman's status in relation to Jack the Ripper, the most infamous of serial killers. I shall need no other book to consult when wishing to refer to Chapman." Stewart P. Evans

"A beautifully produced, meticulously researched volume. One of the best books written on Jack the Ripper and Victorian true crime". Robert Clack

"Perhaps the finest book ever produced in the category of suspects in the 125 years since the Whitechapel Murders occurred. Ms Wojtczak straightens out the mess that had been the accepted 'facts' handed down from generation to generation. Her first venture into Ripperology has raised the bar for Ripper studies." Howard Brown, proprietor, JTRForums.Com

"Proof that it's possible to produce a properly referenced and fully indexed definitive work which nonetheless remains eminently readable. Delighted to have this on my shelves. Among the best books I've read." Dave White

"Carefully assesses the known facts to determine the truth and the probabilities about this callous killer and discard the many myths and fabrications about the man." Christopher T. George, Editor at Ripperologist

"No serious Ripperologist should be without this book. The extraordinarily detailed research makes this a fascinating read about one of the most infamous Victorian murderers. George Chapman, despite being caught, tried and hanged, was a mystery that still remains tantalizingly unanswered today. Essential for researchers, recommended for true life mystery lovers and just a damn good read." Dusty Miller


MORE READERS' COMMENTS

"It is a real delight to come across a work of such unarguably superior merit and significance.The research has been extensive and painstaking." Ripperologist magazine.

"Simply could not put it down. I loved every aspect of it: the story telling, the presentation, the enormous research behind it and the debunking of myths, errors and worse! Perfectly referenced yet very readable." Christian Jaud

"An essential addition to any true crime library. Masterfully written and beautifully presented history." Paul Kearney

"Mary Spink was my distant cousin, and much of the 'information' I got from the internet was rubbish. This amazing book sets the record thoroughly straight." Bob Henderson

"Extremely readable and written in a way you can't quit reading it! Marvelous and very profound research!" Alain Habils

"A weighty tome so well produced and presented. Crammed to the brim with facts bursting and jumping from every page. A tour-de-force of a work, thoroughly recommended. Takes pride of place on my bookshelf." Lee Hotson

"The detail and referencing seems outstanding. What has really impressed me is the aesthetics of the book - it really is a high quality and well presented book, and worth every penny just for the quality alone!" Jon Rees

"If there is a prize for the best true-crime account this year I would have no hesitation in promoting this writer." Jack Akrigg

"This book shot right up into my top ten favourite books. It will tell you more about George Chapman than you might have known from studying the work of any other author. It also gives chilling insights into the possible mind set of a serial 'wife' killer, and shows that poison was definitely not a soft option for murder. It is a book that no Ripperologist should be without." Lesley Vitorino

"I'm impressed by the dedication to research, the accessibility of writing and the respect given to victims. Frankly, the research is stunning. To find such a gripping read with such impeccable research and analysis is refreshing." Simone Watson

SEE MORE READERS' COMMENTS ...