JACK THE RIPPER AT LAST?
by Helena Wojtczak
---


HOW TO ORDER


PAPERBACK
NEW EDITION
PUBLISHED
7 APRIL 2016


292 pages, 156mm x 234mm
ISBN 978-1904-109-310
Publisher: Hastings Press


Copies can be signed by the author

Price £14.99
Free UK postage
Worldwide postage at cost





The Hastings Press
has been verified
by Paypal and holds approved
business account status.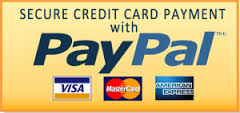 Ripperologist magazine review

This book "offers a gripping narrative on perhaps the most sensational case of criminal poisoning from the late Victorian and early Edwardian age". Click here to read the whole review...
---
Readers' reviews...

"A true scholar's work. It is both entertaining and educational, clears myths, errors and plain fakes in Chapman's story and history. Perfectly referenced by footnotes, which are easily accessible on the bottom of each page, it's very readable. Every author of a future book on Jack the Ripper, which mentions Chapman, must read it and take heed."

Christian Jaud
---
"Impressive and meticulous research...The author gets closer to the truth than anyone has before her. Myths and incorrect assumptions, formed from over one hundred years of misreporting, are here dispelled. Errors, which have been allowed to colour the facts, are identified and corrected. This is the type of book which all true crime, let alone Jack the Ripper, authors should aspire to. An impressive achievement and well recommended."

Wolf Vanderlinden
---
"Here is a rarity: a monograph on a Jack the Ripper suspect so painstakingly researched, so well written and so attractively presented that it is not only a pleasure to read but also a joy to own. The definitive work on George Chapman (and likely to remain so indefinitely), "Jack the Ripper at Last?" is a model of historical narrative and analysis, of which it is impossible to speak too highly and which puts to shame the general run of books in this field."

Eric Bond Hutton
---
"Very well researched and is thought provoking stuff. I've never really been into 'suspect' JTR literature but this is far superior to what has gone before. It is definitely a 'must have' for anyone with a serious interest in this field."

Jon Horlor
---
"An excellent meticulously researched book on George Chapman. I hope the author will turn her attention to other Ripper related suspects and produce similar works of high standard."

Kieran Brakes
---
"An outstandingly well researched and impartial analysis of Chapman's life and crimes. Helena has obviously taken nothing at face value and gone back to primary sources wherever possible, this allows her to analytically debunk several other standard references. A suspect book, yes, but not one that starts with a suspect and twists the 'facts' to suit the author's conviction that the suspect is Jack. A very useful appendix with brief biographies of all the people associate with the crimes and the perpetrator's life - very useful with several of them having Polish names! Highly recommended."

Roger Baynton
---
"Brilliantly written and more than readable and enjoyable. The way the author disposes of all the myths and fairytales that have always been part of the Chapman case is most impressive. It is necessary reading for everyone who is interested in the history of Victorian London, not just for Ripper fans or true crime buffs. Very highly recommended!"

Robert Bos
---
"Every now and then, a book erupts out of the Ripper suspect related dross that is a worthwhile example of historical research in its own right.....This is one of them!"

Steve Stanley
---
"A fascinating look at the murders and a fair but critical review of previous research efforts into his life, crimes and candidacy for being Jack the Ripper. Well researched, referenced and blows previous works out of the water. She removes the sensationalism and assumptions and presents only the facts."

Jon Rees
---
"Having read some of this author's other work (notably the superb "Railwaywomen"), my expectations of this book were set very high indeed. I am delighted to say that they have been far exceeded, and that this is a pleasing book on every level.

It is clear that the author/publisher has an eye for detail, and this is nowhere more evident than in the content. Clearly cautious of secondary sources, virtually every aspect of Chapman's life has been freshly researched, and many long-standing myths about the man, his female companions, their families and the murders have been shattered...and at the same time, a compelling tale told.

I came to this book believing I knew something about this man and his cold-blooded killings, and rapidly realised that much of what I thought I knew, was based on falsehood. It's proof that with thorough research, hard work (and probably a good deal of inspiration!) it's quite possible to produce a properly referenced and fully indexed definitive work which nonetheless remains eminently readable.

I'm honestly delighted to have this book on my shelves. I don't say it lightly but it's up there among the best books I ever read."

Dave White
"While I thought I knew a little about the Southwark poisoner, and quite a lot about Jack the Ripper I was surprised to find how little I knew about the Polish hairdresser/publican. It seems that I, like many other readers and authors, have been misled about the origins and modus operandi of Chapman.

I am impressed by the depth of her research, particularly of the early history of Seweryn Klosowski in Russian-occupied Poland. The early mistranslation by Joseph Petrykowski which showed Klosowski as a junior surgeon rather than as a 'feldsher' or what we might call today a practice nurse or army field nurse with no experience or authority to do invasive surgery, is immensely important, I feel, in distancing him from the Ripper theories.

For the first time Chapman has been properly investigated. As a retired police officer I admire the lengths to which the author has gone to search out the truth and to dismiss what had previously been thought of as facts. It is a frequently voiced opinion among police officers that an investigation should be a search for the truth, and this the author has achieved.

I am impressed by her attention to detail, and the fact that there are over 600 footnotes carefully enumerating every source. Ms Wojtczak deserves the greatest praise. If there is a prize for the best true-crime account this year I would have no hesitation in promoting this writer. In addition, she makes the whole story very readable."

Jack Akrigg. Metropolitan Police 1963-1998
---
"A masterful work which provides all the factual details available about this most cruel and sadistic murderer in a readable and engrossing format. Profusely illustrated and with all sources referenced in footnotes makes this a valuable reference work for one of the most notable cases and trials in modern history.

This was a killer so cruel and merciless that he was considered to be akin to Jack the Ripper. That he could torture and kill his unsuspecting lovers in such a callous manner guaranteed him a place in the history of crime, and earned him a spot in Madame Tussaud's Chamber of Horrors.

In reading this book you will discover for yourself what led some people to consider him a prime suspect for the Whitechapel murders of 1888 and beyond.

If you are a reader of true crime books, this is a must-have addition to your library, if you are a true crime author or have aspirations to be one, this book is a prime example of how to do it correctly. A fascinating work, thoroughly recommended.

Above and beyond the content, the quality of publication is superb with a printed hardcover, dustcover, heavyweight paper, stitched binding and silk page marker."

Paul Kearney
---
"George Chapman has always fascinated me ever since I discovered that my grandmother was cousin to one of Chapman's victims, Maud Marsh. Everything I read about Chapman was always in relation to Jack the Ripper and his candidacy of being the fiend that terrorised Whitechapel in the autumn of 1888, so I was really looking forward to this book, hoping for more detail into the case.

I was not disappointed. The readable but thorough research into the life and crimes of Chapman dispel the myths and many inaccuracies that have been previously written by others and tells the story of one man's descent into crime and eventual murder of three innocent women. The short biographies of all the people involved are a lovely touch and the authors own intelligent conclusions make it a fascinating read from beginning to end.

The book, itself, is beautifully presented. Pages filled with illustrations and photos, some never having been published before, the design of the cover, to the thoughtful ribbon bookmark make this a book to treasure forever. In fact, I downloaded the Kindle version so as not to ruin it when I read in bed!

A must read for all those interested in historical crime and, indeed, Jack the Ripper. For me, it's one of the best and most thorough books I have ever read about true crime."

Amanda Sumner
---
"What I found most interesting about the book is the way Chapman is presented. He is not given to us as a continent hopping multiple murderer, but instead as a man who worked his way through life, encountering women, poison, and the ultimately the noose.

The chapter regarding the stories and myths surrounding his life was fascinating, and I was amazed at the number of stories and myths surrounding him, stories that seem to commonly accepted facts. Helena takes these stories and shows them to be falsehoods by placing them alongside contemporary historical sources.

The chapter regarding his candidacy as "Jack the Ripper" appealed to me most, being a Ripperologist, and I was fascinated by the 15 points set out against Chapman as Ripper. Helena takes these points and discusses them against contemporary historical sources, presenting a fair and balanced argument for her theories.

Well researched, well presented, and thoroughly referenced throughout. The book will appeal to those with an interest in true crime, criminal history, and anyone, like me, with an interest in Jack the Ripper."

Mike Covell