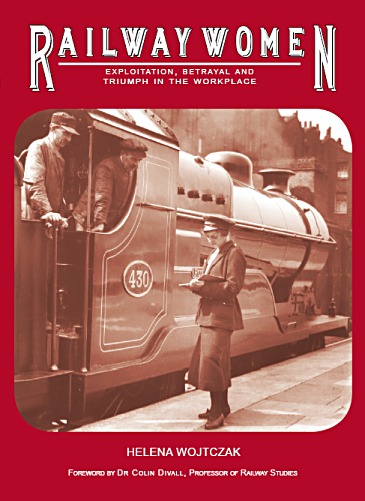 This book grew out of a sense of dismay at being unable to read the history of my female railway predecessors.

While men have always been the majority of the railway workforce, transport historians have ignored or belittled women's contribution. In some cases the exclusion has been absolute; in others there is merely a fleeting mention, and condescending praise of, war-workers, or a passing reference to women crossing keepers.

There was a widespread myth that few women worked on the railways prior to the 1970s, yet in one book about railwaymen, I discovered that 114,000 women worked on the railways during the Second World War - about the same number as the total staff in 1989. This aroused my interest and I determined to find out everything I could, not only about the war-workers but about all railwaywomen since railways began. I initially expected to publish a short booklet.

I visited the British Library, the National Railway Museum, the London Transport Museum, the British Newspaper Library, the Trades Unions Congress library, the Fawcett Library, the Imperial War Museum, the NUR archives at Coventry, the Public Record Office, and the Scottish Record Office at Edinburgh. I travelled the country to interview women who worked on Britain's railways during the Second World War.

Everyone has been most helpful and I was well received everywhere - with one exception: the train drivers' union, Aslef. Read more about that HERE

The material I discovered turned my plan for a short booklet into an 104,000-word history called Railwaywomen.
HOME
Contents page
Order the book "Railway Women"
HOME