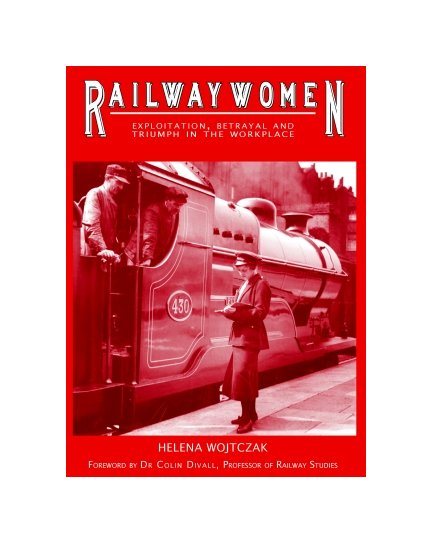 ISBN 9781904109044
384 pages hardback
Over 100 pages of photos
171mm x 246mm

Foreword by Dr Colin Dival,
Head of the Institute of Railway Studies
& Transport History,
University of York
---

News: February 2021

We have sold out of hardback copies of this book.

We are currently selling PDF versions of the book on CD, price £15. Click below to purchase.





RAILWAYWOMEN
Exploitation, Betrayal & Triumph in the Workplace

Helena Wojtczak

---
From 1840s crossing keepers to 21st century train drivers:
a unique book about women working on Britain's railways

WINNER OF THE WRITERS' NEWS BEST BOOK AWARD 2007
---
What readers say...
"A superb book... a brilliant study of the role of women in the rail industry." David Bownes, Senior Curator, London's Transport Museum


"Quite possibly the most important UK railway history book published in the last couple of years." Martin Bloxsom


"Every now and again a truly memorable book on labour history is published... Railwaywomen is just such a book... "Labour Research Magazine

"A carefully documented story of discrimination which at times is so wicked as to make one wince." Christian Wolmar

"Such tales, such adventures and such achievements against the odds. Heroically researched, illuminatingly written and entertaining." Dale Spender


"An unbiased, academically excellent and very entertaining work of history. Beautifully written from what has clearly been meticulous research." Adrian Vaughan


"One of the best railway books I have encountered in years. Brilliantly evocative images and compelling stories." Stephen Done


"A deeply satisfying work. It exceeds all expectations with its thorough and accessible approach." Dr Jo Stanley


"A well-written work in a style that never becomes dry, heavy or patronising. Steam World magazine


"A splendid work...combines information, entertainment and history in a most attractive style." Brian Howard


"A painstakingly researched and highly readable book."Tony Donaghey, President of the RMT


"Superb documentary evidence. Future historians will see this work as the definitive history of women in the railway industry." Dr Gillian Reynolds, Coventry University


"This book is a joy to read. The women are brought to life in a welter of colourful anecdotes. Seldom has serious social research been so thoroughly entertaining." Richard Elmore


"An impressive piece of work." "British Association for Local History


"Railwaywomen is a landmark book. The standard reference work on the subject." Railwatch magazine


"An engrossing collage of historic and contemporary documents, photographs, official reports and vivid personal testimonies, the result is a definitive history of women in the railway industry." Ian Allan website


"A substantial, well-written book. An authoritative account of the contribution that women have made to Britain's railways is long overdue. It was worth waiting for." Grahame Boyes, Railway & Canal Historical Society




More reviews and photos ...

Glenda Jackson MP with the author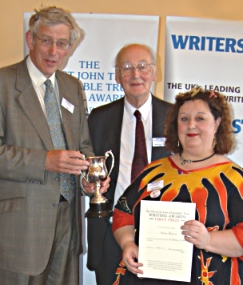 Receiving the book award


© HASTINGS PRESS 2008

Check the latest auckland carpet cleaning and review about Busybees here.